Khalid Rahman has been inspired by the incredible work done by his father Rahman Ahmad (https://www.linkedin.com/in/rahmana/) & Uncle Shukoor Ahmed (https://www.linkedin.com/in/shukoor62/). They built www.myghmc.com and mentored over couple of dozen candidates in last Municipal election n 2016. This election cycle Khalid Rahman will lead this initiative after doing a very close prediction of Lok Sabha elections in 2019 (www.loksabhaelections.com)
Khalid is going to leverage an incredible tech savvy team of V-Empower, Inc (www.v-empower.com) which has built over 20 Political/Electioneering Apps for citizens, candidates, political parties and social movements. He is leading currently www.mpConnect.in.
Building on a legacy of innovation & political empowerment.
Join Congress Website
This was the first website for Indian National Congress built by V-Empower Solutions Pvt. Ltd. & launched by Congress President Sonia Gandhi in Karim Nagar, Andhra Pradesh.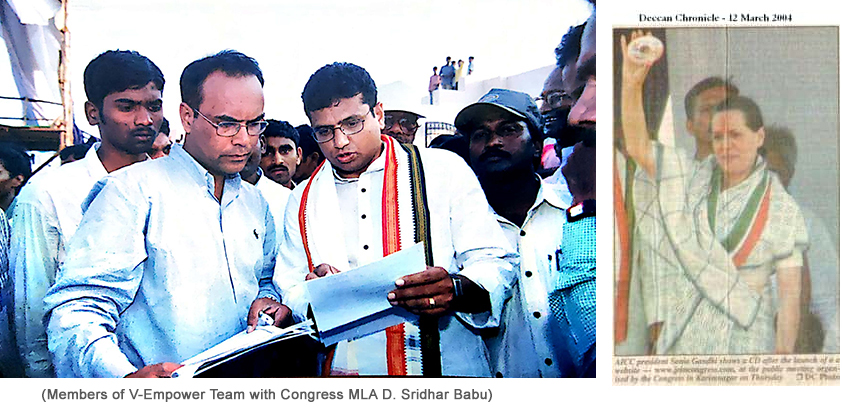 TDP Internal Communication System
V-Empower built Internal Communication Ecosystem which was launched by TDP President N. Chandrababu Naidu.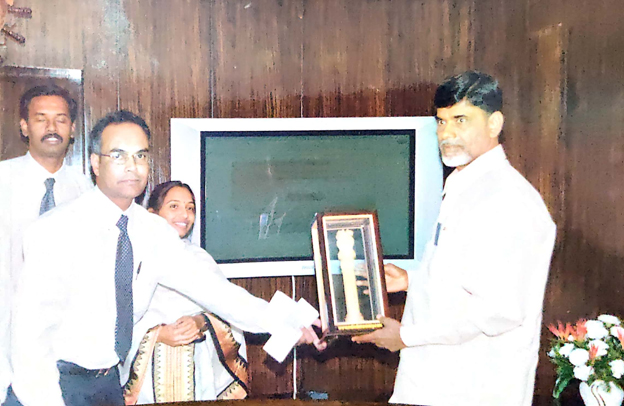 Initial Launch (August 15, 2003)
Built www.indiademocracy.org which was launched by the Chief Minister of Andhra Pradesh in 2003. This web application was an innovative pursuit taken on when less than 2% of Indians had access to the internet (http://www.internetlivestats.com/internet-users/india/). We received a lot of media coverage during our launch (http://indiademocracy.org/news.html). We had over 20 Member of Parliament signed the pledge to use our platform (http://indiademocracy.org/userslist.html)
Relaunched (August 15, 2007)
Revamped the site and made many changes in 2007.It was relaunched by Governor AR Kidwai of Haryana (http://indiademocracy.org/about.html)
Mobile App Launch (November 13, 2013)
Launched the mobile app (https://www.mpconnect.in/inthenews)
Data Update (16th Lok Sabha) (November 10, 2014)
Updated the app in November 2014. Since then, we updated the data periodically every six month through May 2019
Functionalities of the Current App
Data Update (17th Lok Sabha) (August 15, 2019)

Updated the App in October 2019. We will be reviewing the data in 2020 and reflect any changes accordingly.
Functionalities of the Current App
A voter can do the following:
Make a phone call
Send a text message
Send an email
Send a WhatsApp Message (if the Member of Parliament is on WhatsApp)
Future Enhancements
We plan to revamp the app and add the following functionalities:
FB Profiles of MP's
Twitter Accounts of MP's
Add more functionalities for Members of Parliament to access and provide input on these communication platforms
Provide a communication dashboard for constituents for them to track the responsiveness of each Member of Parliament
Apps
Android - https://play.google.com/store/apps/details?id=com.v_empower.connect_mp
iOS - https://itunes.apple.com/us/app/mpconnect/id723718298